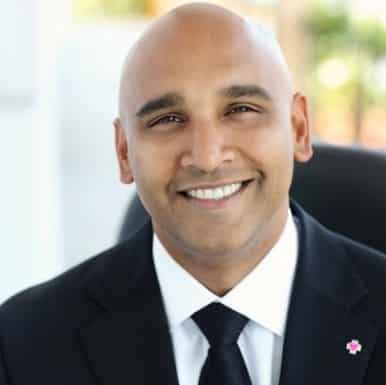 Sheldon Ramkisson
Sheldon Ramkisson is a unique and charismatic leader with the vision, the talent, and the business acumen proven to build a successful organization from just an identified need and a carefully written strategy.
Total Home Health Inc. is a thriving example of Sheldon Ramkisson's leadership. Under his charge, the company grew from an idea, with no financial backing in 2005, to a successful home health care corporation caring for over 1800 patients across multiple disciplines in 2 states, with 11 offices now employing 500 full-time and part-time healthcare professionals.
In his role as CFO & COO of Total Home Health, Sheldon gained invaluable insight into the Assisted Living industry and the realities of life for the residents. He envisioned building a new model of Assisted Living Facilities, incorporating the standard of clinical care he fosters through Total Home Health, while exceeding the existing standards of care for residents.
His vision of an exclusive collection of boutique-style facilities will unify his brand identity, giving families the warm, engaging, and healthy atmosphere they seek for their loved ones. He aims to not only treat the health needs of residents medically, but also inspire an active and nutritional lifestyle.
Sheldon is passionate about family and community. When he's not engaged in hands on activities with his son, he devotes his free time volunteering with several non-profit organizations for disadvantaged youth and seniors.
As an employer, Sheldon knows how to bring together a successful team that reflects his leadership example, mirrors his compassion and dedication, and embraces the company culture he projects. He seeks and attracts passionate and devoted managers, directors, and clinicians, and he inspires their drive to reach their own individual potential. His commitment to employee education and development make him a highly sought employer.
Sheldon is a compassionate leader, inspired by his own personal circumstances. He holds an MBA from the University of Miami's School of Business with a specialized focus in Healthcare Administration and Policy, as well as a Bachelor of Arts degree from the University of South Florida.